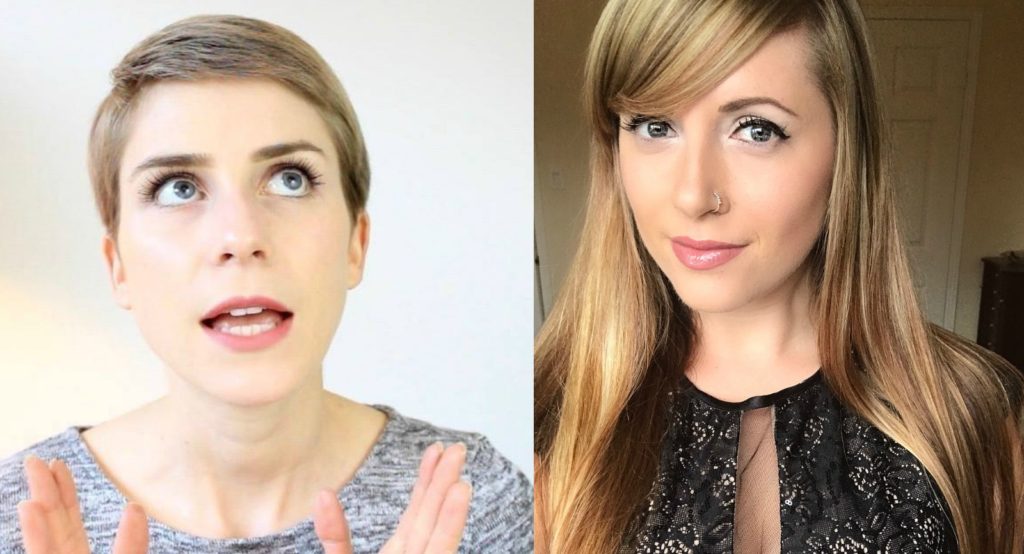 Marine (left) has long been a total liberation activist. She recently launched a facilitation training program and is now teaching educators how to facilitate dialogue for anti-oppression education. She currently lives in Paris, where she is from, after finishing a Fulbright Research Scholarship in Argentina, where she studied the medical care accessible to transgender patients. She graduated from Barnard College of Columbia University with a B.A. in Political Science and Gender Studies.
Mexie (right) hosts a popular YouTube channel, Mexie, where she provides grounded critiques of capitalism and explores issues relating to social/environmental/economic justice, colonialism and imperialism. Mexie is from southern Ontario and lives north of Toronto. She holds a P.h.D. in Human Geography (Political Ecology) which she received on a SSHRC scholarship. Her work explores the intersections between political economy and environmental governance and her focus for the past several years has been working with the Indigenous Circle of Experts and various Indigenous nations to support Indigenous sovereignty through Indigenous-led conservation.
Mexie and Marine met via YouTube and became fast friends. After talking nearly every day for a year over voice notes and Skype, they finally got the opportunity to meet in Paris, and it was absolutely magical!
The Podcast was born from both women wanting to share their thoughts and conversations with a broader audience using a more flexible medium than video. The hosts were talking so much via voice note anyway, they figured they would have enough material! Both are incredibly excited to share their passions and perspectives with you all.